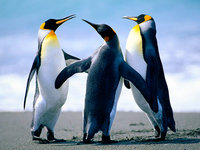 Subcategory: Humor e entretenimento
Creation date: 19/12/2011
Description: Hay programas donde introducen bromas telefonicas buenisimas... ... More
Para poder escribir en el muro de un grupo debes estar registrado en iVoox.
Hola desde El Club del Maestro nos haría mucha ilusión que escucharais nuestros audios propuesto y los votarías si os gustan, un saludo.
---
---
---
---
---
---
---
---
---
---
Group users
Propose audios to the group
Share in this group the audios that you likeHumor e entretenimento.